Boris to kill off the 10pm curfew and lockdown WILL end on December 2 with new three-tier system
Boris Johnson intends to return pub closing times to 11pm when lockdown ends
Boris Johnson is to give Britain a pre-Christmas boost by scrapping the 10pm curfew on pubs and restaurants.
The Mail on Sunday understands that the Prime Minister intends to extend opening hours until 11pm when the second national lockdown ends on December 2. While last orders will still be called at 10pm, people will get an extra hour to finish drinks and meals.
As well as helping the hospitality sector, the plan – expected to be accepted in a crunch Cabinet meeting this evening – will help prevent crowds congregating on the streets at kicking-out time.
The 10pm curfew was widely criticised after its introduction in September and No 10 is determined to show it can both listen to its backbenchers and learn lessons when measures are unsuccessful. The proposal has widespread support. One Minister said: '10pm last orders and being allowed to stay longer sounds eminently sensible.'
Mr Johnson will tomorrow tell the House of Commons and the nation in a televised address that lockdown will end, as promised, on December 2.
He will also set out details of a new winter plan to tackle Covid, including a revised three-tier structure for restrictions. The new framework will run until the spring in a move designed to give businesses and the public more confidence and clarity while work continues on approving vaccines and a mass immunisation project.
There is growing confidence that positive results from a trial of a vaccine being developed by Oxford University and the pharmaceutical firm AstraZeneca are 'imminent'. Vaccines produced by Pfizer and the US firm Moderna have already been shown to be almost 95 per cent effective.
One Government insider said: 'There is a possibility that one day soon we will wake up and Brexit will be done and we'll have the Oxford vaccine.'
However, the revised tier system unveiled by Mr Johnson is expected to see more areas enter the highest third level. The final decision for which areas go into which tiers will be taken on Thursday.
While almost all shops will be allowed to reopen, bookmakers and so-called 'wet pubs' that do not serve food may be required to remain closed in places with the highest infection rates. There may also be harsher controls on households mixing indoors. 'The new Tier 3 will look a lot tighter than the old version,' a Government source admitted.
The 10pm curfew was widely criticised after its introduction in September as crowds congregated outside pubs
In Soho, revellers were often seen gathering in huge crowds after pubs closed, with many hugging and chanting in close proximity
However, restrictions on playing sport are set to be relaxed, while Ministers are having detailed discussions about allowing crowds in open-air stadiums – but the main sticking point is how to get fans to and from the events without risking infection on public transport.
Seeking to bolster confidence, Mr Johnson said in a speech yesterday: 'My first message is 'thank you' for what you have done over the last very difficult eight months, my second is that there is hope on the horizon.'
The developments came as:
There was renewed hope that the second Covid-19 wave had passed its peak as 341 new deaths were recorded – 121 fewer than last Saturday, and only five of whom did not have underlying health conditions – and the number of daily infections fell by more than a quarter to 19,875;
US pharmaceutical firm Novavax raised hopes that a vaccine that it is developing could stop people infecting each other following successful trials in monkeys;
At least 22 people were arrested as anti-lockdown protesters clashed with police at rallies in Bournemouth, London and Liverpool;
Mr Johnson enjoyed a boost in the opinion polls, with the Tories on 41 per cent and Labour down to 38 per cent, according to Optimum; lIt was reported that Chancellor Rishi Sunak will this week unveil a £3 billion plan to tackle the backlog of surgeries cancelled as a result of the pandemic as part of a Spending Review that will also aim to boost mental health support and revitalise the high street;
Church leaders appealed to the Government to re-open places of worship for Christmas services.
Ministers were yesterday continuing talks on whether and how restrictions might be lifted for Christmas. It is understood that a four-nation 'truce' will see all families across the UK allowed the same number of days to celebrate with their loved ones.
The Government is also in discussions about how it might allow some pantomimes to go ahead, although a wider opening of theatres is unlikely before next year.
Scientists last week warned that up to five days of tough lockdown could be needed to compensate for each day with fewer restrictions over Christmas.
No 10 is determined to show it can both listen to its backbenchers and learn lessons when measures are unsuccessful
But Mr Johnson and Mr Sunak have emphasised the need to return to a 'functioning economy'. A source said: 'We've got to get normality back.'
Ministers are seeking to identify 'morale boosting' measures such as allowing people to watch live sport again or reopening cinemas.
'That is an important element to consider,' a Government source said. '[Paving a way to] allowing people to see the latest Bond film in the cinema would send a big signal that normality has returned.' The renewed optimism is linked to the 'transformative' effect that the rollout of a vaccine or vaccines will have.
One source said Sir Patrick Vallance, the Government's Chief Scientific Adviser, has had a 'spring in his step'.
A source said Sir Patrick Vallance, the Government's Chief Scientific Adviser, has had a 'spring in his step' this week
Ministers are now working on plans to keep some form of restrictions in place until late March when, according to experts, the bulk of vaccines could have been delivered. The restrictions will be subject to review if the data improves or worsens.
Ministers will pore over the latest data before finalising the new tier arrangements later this week.
The measures will then be voted on in Parliament. While some Tory MPs have raised concerns that gyms and the beauty industry will be an 'afterthought', the Treasury is understood to be pushing for them to be allowed to reopen on December 2.
A source said: 'Businesses such as gyms, beauty salons are dying to open and have made themselves Covid safe.
'People want to get their nails done before Christmas – it's a huge season for these businesses.'
Pubs have been boarded up throughout November and the Prime Minister hopes to give them a Christmas boost
However, 70 Conservative MPs have written to the Prime Minister saying they will not vote for the reintroduction of the tier system unless the Government sets out the reasoning behind every ongoing restriction.
The letter, organised by Steve Baker and former chief whip Mark Harper, warns that Ministers 'must publish a full cost-benefit analysis of the proposed restrictions on a regional basis'.
A No 10 spokesman said: 'Everyone's efforts during the current national restrictions have helped bring the virus back under control, slowed its spread and eased pressures on the NHS.
'But the Prime Minister and his scientific advisers are clear the virus is still present – and without regional restrictions it could quickly run out of control again before vaccines and mass testing have had an effect.'
This post first appeared on dailymail.co.uk
Davido accused of celebrating recent Northern killings, he reacts
Nigerian musician, David Adeleke alias Davido has reacted after some fans accused him of celebrating recent Northern killings in the country.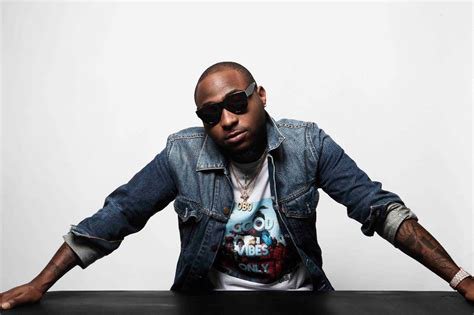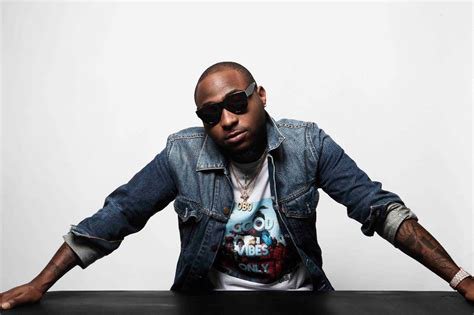 Recall the singer had taken to his page with a tweet celebrating the week just hours after news broke that he bought loads of gifts for the children of Kogi state first lady, Rashida Yahaya Bello, at a mall in Dubai.
However, after posting the tweet, one of his Twitter followers accused him of being in a celebratory mood despite all that is going on in the northern part of the country.
He was accused of not showing any bit of sympathy for his fans who hail from the north even as they were mourning scores of lives lost in the region.
The Twitter user wrote, "Can't believe you are doing this @davido you have a huge amount of fans here in the north, in a critical situation like this you can't even sympathize with them shame on you man."
Can't believe you are doing this @davido you have a huge amount of fans here in the north, in a critical situation like this you can't even sympathise with them shame on you man

— AM Sarawa (@abubakar_sarawa) November 30, 2020
@davido is celebrating north failure

— AM Sarawa (@abubakar_sarawa) November 30, 2020
Another female Twitter user also used the opportunity to slam the FEM crooner, noting that his action is the reason Wizkid is always ahead of him.
Reacting to the accusation of not sympathyzing with his northern fans, Davido quickly noted that his activities with the Kogi governor's children had nothing to do with what was going on.
The singer emphatically stated that he did not even know who they were and was just doing his thing.
I didn't even know who they were .. I just did my thing https://t.co/uWV5qJ4x8U

— Davido (@davido) November 30, 2020
Ex-Russian spy poisoned in Salisbury has live-in nurse as he continues his recovery
A former Russian spy who was poisoned by the nerve agent Novichok has a live-in nurse as he continues to recover nearly three years after the Salisbury attack, his daugher has revealed.
Sergei Skripal, 69, and his daughter Yulia were poisoned with the Russian nerve agent in Salisbury in March 2018.
Both survived, though Mr Skripal, who was jailed in Russia in 2006 for selling secrets to MI6, required a tracheotomy and now breathes through a tube.
The attack later claimed the life of mother-of-three Dawn Sturgess, who is thought to have come into contact with the nerve agent after picking up a perfume bottle in a public park.
Sergei Skripal requires care from a live-in nurse nearly three years on from the Salisbury Novichok attack on him and his daughter, Yulia (pictured together)
His daughter Yulia, who is in her 30s, recently told her cousin she had fully recovered from the attack but her father was 'in a tight spot,' according to Russian newspaper Moskovsky Komsomolets.
Her cousin, Viktoria Skripal, has confirmed the report to The Daily Telegraph.
The father and daughter are living in separate flats due to the Covid-19 pandemic, with Ms Skripal saying of her father: 'He feels fine but I don't see him because of the lockdown.'
Mr Skripal had a tracheotomy following the attack and now uses a tracheal tube to breathe, she added.
Mother-of-three Dawn Sturgess died after coming into contact with a perfume bottle believed to have been used in the attack before being discarded
Mother-of-three Dawn Sturgess (left) and her partner Charlie Rowley (right) fell ill at the flat after she handled a perfume bottle containing the poison. She died in hospital in Salisbury, Wiltshire, on July 8 that year. Mr Rowley was left seriously ill but recovered
The Skripals survived the attack but the incident later claimed the life of Dawn Sturgess after she came into contact with a perfume bottle believed to have been used in the attack before being discarded.
Her partner, Charlie Rowley, was left seriously ill but recovered.
The flat where Ms Sturgess was fatally poisoned was demolished in late October.
Sergei Skripal's home was 'dismantled,' in January 2019, according to The Guardian.
DS Nick Bailey, one of the first officers called to the attack in March 2018, quit the force in October this year and has previously spoken of the difficulty his family his went through as a result of the attack – which also cost him his family home.
He told BBC's Panorama: 'Not only did we lose the house, we lost all of our possessions, including everything the kids owned.
'We lost everything. And yeah, it's been very difficult to kind of come to terms with that.'
Moscow has repeatedly denied any involvement, with President Vladimir Putin claiming the two suspects, known by aliases Alexander Petrov and Ruslan Boshirov, were civilians
Two Russian nationals have been accused of travelling to the UK to try to murder Mr Skripal with Novichok.
The suspects – known by aliases Alexander Petrov and Ruslan Boshirov – were seen on CCTV footage in Salisbury the day before the attack.
Moscow has repeatedly denied any involvement, with President Vladimir Putin claiming the two suspects were civilians.
This post first appeared on dailymail.co.uk
Russian oligarch's ex-wife faces son in £453m divorce court fight today   
A bitter dispute involving one of the world's wealthiest families will be played out at London's High Court today when the ex-wife of a Russian oligarch sues her son, alleging that he colluded with his father to prevent her receiving a multi-million-pound divorce settlement.
Tatiana Akhmedova, 52, secured a landmark £453million pay out from her ex-husband Farkhad Akhmedov, 64, an oil and gas tycoon, following the end of their 27-year marriage in 2016.
Her lawyers will claim at the High Court today that the divorce settlement, Britain's largest ever, remains 'almost entirely unsatisfied,' blaming her son Temur, 27 for helping to hide his father's considerable assets and acting as his 'lieutenant.'
His mother claims to have received only £5million and a rusty helicopter.
This week Temur, 27, faces a deeply painful showdown with his mother, Tatiana Akhmedova, at the Royal Courts of Justice (pictured: Ms Akhmedova, centre, and Temar, right)
Tatiana Akmedova (right) is accusing her son Temur (left) of helping his father to hide assets from her and British authorities after she was awarded a landmark payment of £453million in a 2016 divorce
In addition to half of Mr Akhmatov's billion-pound fortune, assets at stake include a private jet, an Aston Martin, Holland & Holland shotguns and a £115million art collection featuring paintings by Andy Warhol, Mark Rothko and Damien Hirst.
Ms Akhmedova is due to give evidence today at the start of a three-week hearing, where she will come up against her son with relations between the two broken down and the bitter split tearing apart the wider family.
Speaking ahead of today's hearing, Temur said: 'Imagine being sued by your own mother.
'It is horrible and should never have come to this. I have done nothing wrong. My mother told me, 'I gave birth to you so you should be on my side'.
'But I said, 'I'm sorry, loyalty isn't dictated by who gave birth to you'. I didn't seek to take sides, to pick one parent over the other.'
He added: 'I told her I wanted to be on the side of what is right. And then I asked her why, since she gave birth to me, she is putting me through this.'
Although Mr Akhmedov is said to have offered his ex-wife £100million to settle, she has pursued him through the courts in five countries, with today's High Court action the latest in a series of high-profile legal battles.
Farkhad Akhmedov (pictured), who made his money from oil and gas, claimed he has given Tatiana millions of pounds to pay for her luxurious lifestyle and numerous household staff
Akhmedova was handed ownership of the couple's £20m Surrey home (pictured) and an art collection worth more than £30m [File photo]
In addition to half of Mr Akhmedov's billion-pound fortune, assets at stake include a private jet and an Aston Martin (pictured)
She has already failed in a legal bid to seize her ex-husband's mega yacht Luna in lieu of payment of her divorce settlement.
Worth more than £350million, it once belonged to Chelsea owner Roman Abramovich and boasts an onboard spa, two heliports, a mini-submarine and a missile detection system.
After numerous legal battles stretching over a year, a court in Dubai ruled that Mr Akhmedov was the rightful owner and allowed him to keep the super yacht.
Temur last spoke with his mother in February but since then she has mounted a series of legal moves against him in the run up to today's hearing.
He has been served with a worldwide freezing order preventing him from transferring funds or selling any assets, which also limits his spending to £3,000 per week.
Last month, members of his mother's legal team raided Temur's £30million London apartment at One Hyde Park, Britain's costliest block of flats, which was given to him by his father when he was aged 19, to search for documentation relevant to the case.
According to court documents, 58 electronic devices were seized from the luxury flat including mobile phones, memory sticks and even a Peppa Pig game.
An underground car park and wine cellar were also searched for any evidence that he helped his father to stop his money from being seized by the British courts.
Assets at stake include a £115million art collection featuring paintings by Andy Warhol (pictured), Mark Rothko and Damien Hirst
Holland & Holland shotguns (pictured) are amongst the potential assets at stake during the legal battle
Temur, a London commodities trader, described his mother's behaviour as 'outrageous' and 'revengeful,' insisting that there was no chance of a reconciliation between them.
He added: 'No, it's finished. How can you have a relationship with someone who wants to give you up like that?
'I have no relationship with her anymore, the divorce broke everything.'
In other legal action, a US court ordered Google to turn over all of Temur's emails to his mother's legal team.
Ms Akhmedova said in a court filing that the information from the emails would be used to learn whether Temur assisted his father in the fraudulent transfer of assets, and if so, to win her divorce judgment against him.
Ms Akhmedova was 17 when she met her husband, then 34, and they married four years later in 1993, moving to London later that year.
The jewel in the crown for both sides is the Luna, a £350million superyacht that used to belong to Chelsea owner Roman Abramovich (pictured)
Akhmedova has gone to great lengths to try and claim the money she was granted in the ruling, attempting to seize Farkhad's mega yacht Luna (pictured), which is worth more than £350m in lieu of payment [File photo]
Mr Akhmedov has already been found in contempt of court for failing to pay the settlement in full after protesting that he does not recognise the High Court's ruling on how much he should give his ex-wife.
He claims that they did not marry in Britain and were not British citizens when they divorced and that a British judge should not have made the decision on their financial settlement.
Mr Akhmedov also alleged that he and his wife actually divorced 20 years ago in Russia after she had an affair with a younger man, but this was rejected by the High Court in 2016 during their divorce hearing.
His ex-wife's costly litigation is being backed by Burford Capital, the law-suit funding firm which has been bankrolling her luxurious lifestyle.
According to documents, last year the company paid her £15million to cover living expenses while her claim is being pursued and stands to receive a share of anything that is recovered.
Mrs Justice Gwynneth Knowles is scheduled to hear evidence and legal argument at the High Court over the next three weeks.
She is due to hear part of the trial remotely – and sit in London to hear evidence on certain days.
This post first appeared on dailymail.co.uk